10 Nigerian celebrities who can't do without smoking weed - No.1 smokes on movie set before acting (Pictures)
dailyadvent.com
Mar 28, 2019 12:20 PM
Smoking is not new in music culture in Nigeria and abroad. Most of the singers in the word take one addictive substance although the most common in this part of the world is weed. While some take their weed behind closed doors, some don't really care what you think. We take a look at Nigerian celebs that want you to know they smoke Indian Hemp.
10. Jesse Jagz
Jesse Jagz is also another musician that loves to smoke MJ. His fans once begged him to stop smoking!
09. Olamide
Olamide takes cigarette and igbo when he needs to gather inspiration. As you can see in the photo above.
08. phyno
Phyno & flavour were pictured in the studio taking magic flames before making magic. Lol.
07. Flavour
Seeing both of them together gives me chills, so much talent in one place, I guess the song or whatever they're working on is very awesome, I cant wait, yeah I know that's the way you feel too, I'll give you more concerning their work later..
06. Terry G
If you don't know Terry G loves igbo, your Nigerian passports needs to be seized.
05. Davido
OBO Davido also loves taking igbo. Do you think he creates hit with ordinary eye? SMH
04. Burna Boy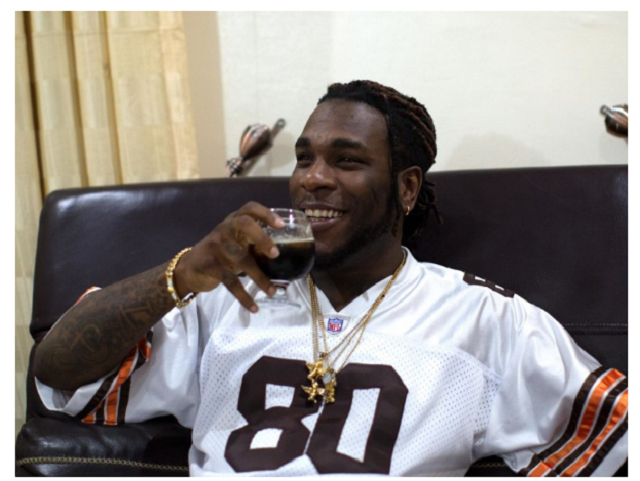 Sometimes it is easy to conclude Igbo made Burna Boy gain his magic touch. The singer doesn't joke with his blaze.
03. Anita Joseph
Photos of actress Anita Joseph smoking hit the web one time. She looked like a chimney there. See her eyes… Ooops!
02. Paul Okoye of Psquare
Paul Okoye is one of the biggest smokers in the entertainment industry. The singer is quite big on weed and a colleague of his confirmed to me in one of their outings to South Africa in 2013 that the twin brother to Peter Psquare smoked all through in his hotel room that the flames never ceased.
01. Ada Ameh
She is arguably the biggest smoker in Nollywood. The actress finishes a whole packet of cigarette on movie set on a daily basis. She is known by her colleagues atThe Johnsons set as a chain smoker. A visit at the set will convince you because you will probably spot her smoking if she is not in front of the camera. She is a big time weed smoker which she does mostly out of public eye.